Special pack for couples, kayaking-caves trip + snorkeling in the marine reserve and 30 minutes jet ski trip (price for 2)
North coast of Menorca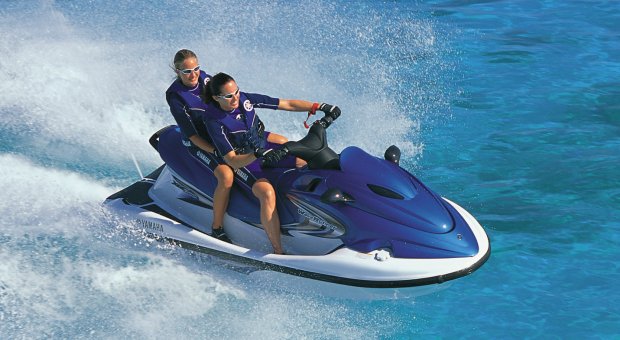 In Dia Complert we don't allow you get bored. Fun and adventure are guaranteed! Do you want to try it?
Two activities pack for two people Jet ski trip
Half an hour jet ski trip (two people in one jet ski) visiting La Mola cliffs and
Cala Tosqueta
.
It like a sensation of liberty that it can not be espressed with words, you must to live it. If you want to do it, contact with us and we will be nice to attend you.
Duration: 30 minutes.
Kayak + snorkeling in the marine reserve
We do a trip leaving from Fornells harbour, visiting La Mola cliffs, then, we do a snorkeling session in Islote de Tirant, in the marine reserve of Menorca. On the returning, we stop at the virgin beach of s'Arenelet for get recovered, swim and have a soft drink before to come back.
Duration: 3,5 hours
Activities can be done in the same day or in different days.
Activity includes
Kayaking:
Double or single kayak, paddles and life vests
Snorkellig gear
Drum for personal objects
Soft drink
Instructor
Insurance
Jet ski trip:
Life vests
Instructor
Insurance
What do you need to do the activity?
Swimming suit
Solar cream
Cap
Water
Dates and times
Kayaking trip + snorkelling session, daily departures from 10 am un til 1,30 pm and from 3,30 pm until 7 pm.

Jet ski trip, daily departures from 10 am until 5 pm.
Where is the activity done?
North coast of Menorca