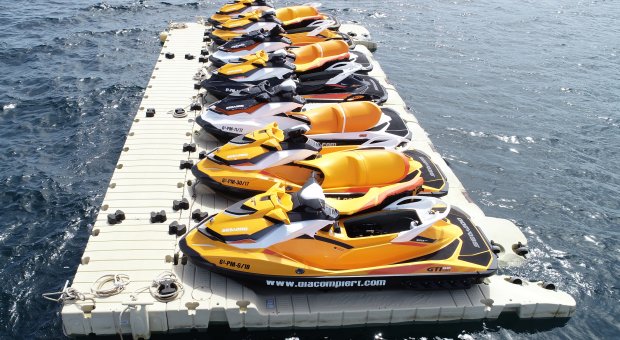 If one of your dreams is to drive a jet ski, this is the place!
We are the only company in the island of Menorca who offers jet ski trips whitout a special licence required. Also, you can go with another person as passenger for free!
Half an hour jot ski excursion visiting La Mola cliffs in Fornells and Cala Tosqueta.
Mix of adventure, adrenaline and nature. For your safety, we have qualificated instructors.
Also, if you want to combine this activity with some more, you can choose one of our
multiadventure packs
or
special packs for couples
.
Have a look at this video and decide it!
Activity includes
Life vest
Instructor
Wesuit
Insurance
Water
What do you need to do the activity?
Swimming suit
Solar cream
Waterproof camera
Dates and times
Excursions every day from 10 am until 5 pm
Where is the activity done?
Costa norte de la isla de Menorca