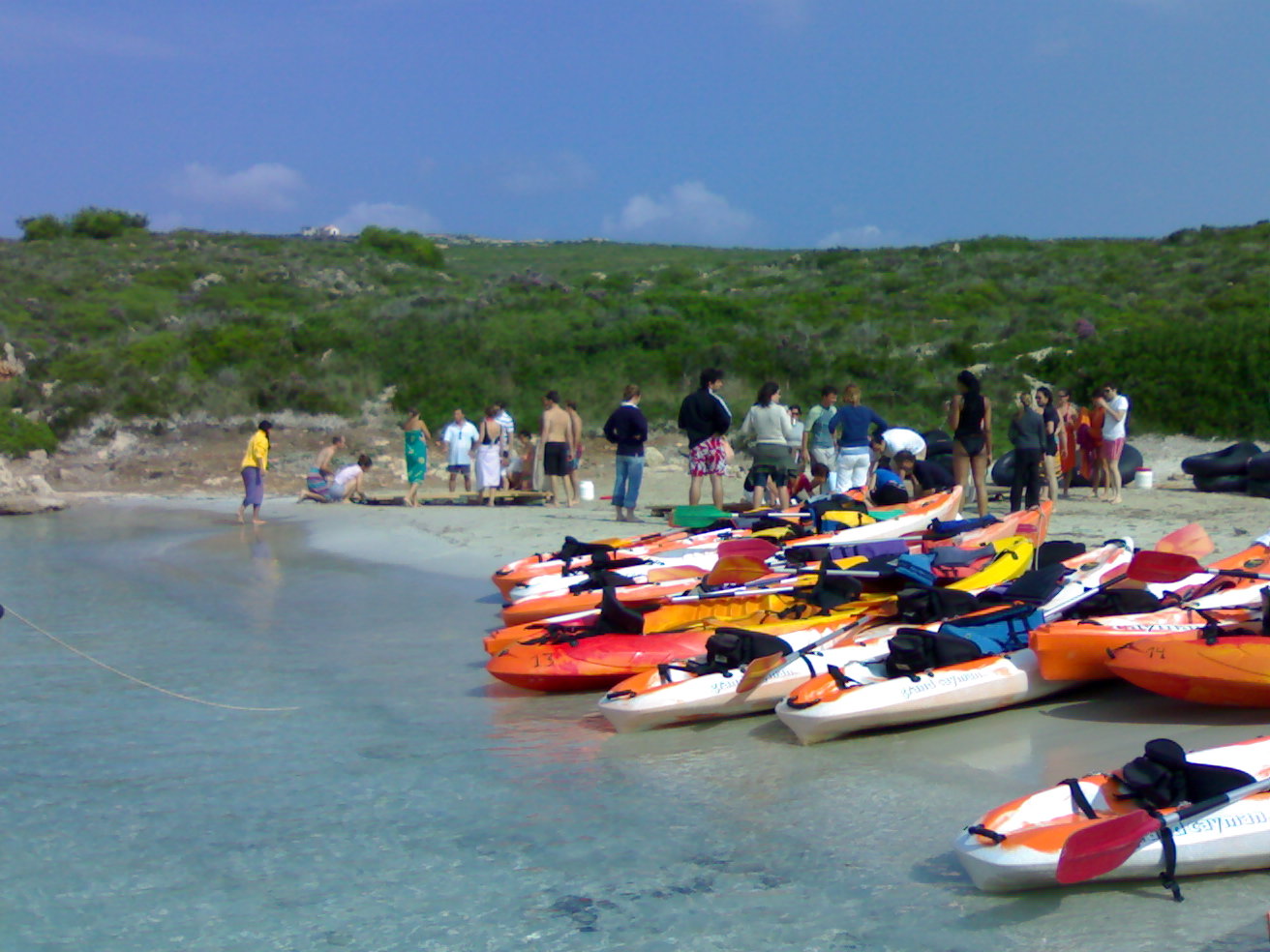 If you visit our Island, there is an activity that you should not stop doing, rent a kayak in Menorca and prepare your own excursion. In Menorca there are many kayak rental centers spread along the south coast and the north coast, almost all of them are located near virgin areas where you can discover coves, beaches, and corners of sand that do not appear on the maps, cliffs, grottos and caves.

If you opt for the north coast, you also have the marine reserve where you can do spectacular snorkeling sessions.

We recommend that you prepare your kayak excursion well, food, drinks, sun cream, hat and do not forget your snorkeling equipment and then choose well what excursion you want to do with the kayak, it is important that you study the area where you are going to do well the excursion and very important that you consult the weather report before making any excursion with a kayak, you should be aware that in Menorca the wind is a common element and depending on the wind that from the forecast you choose in which part of Menorca it is better to do the kayak excursion.

There are many types of kayaks that you can rent in Menorca, you have touring kayaks and open kayaks, we recommend open / sit on top kayaks for this type of excursions since you do not need so much experience and they are also very good for entering caves, caves and you will have no problem getting on and off of it if you want to bathe or snorkel during the excursion.

The kayak is a great tool for excursions to discover Menorca, in the event that you do not want to venture out on your own, you can also do our kayak excursions with our monitors, another option is to come to our center, make a first excursion, learn the handling of the kayak and then you can already rent a kayak on your own and prepare your trip to discover Menorca.

Don't leave without renting a kayak in Menorca.