Special pack for couples, snorkeling with boat in the marine reserve and one hour jet ski trip
North coast of Menorca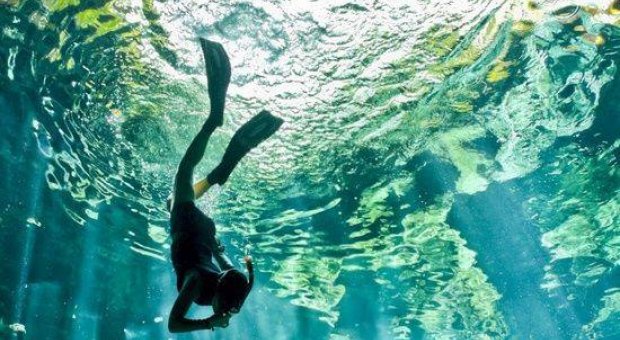 Everybody who comes to know the most recondite and magic places in Menorca, cannot miss the opportunity enjoying activities like those ones, where adrenalin sensation join with the most relaxing trip in the island.
Pack of two activities.Snorkeling in the marine reserve aboard a speed boat
Leaving from Fornells's harbor, we go aboard an 8 meters
speed boat
to Vell Marí's Cave, to do the first snorkeling session in its inner. Then, we visit Cavalleria's cliffs to to a second
snorkeling session
, have a dip, rest and have a soft drink before come back to the harbor.
Duration: 1,5 hours.
One hour jet ski trip
One hour trip starts in our base in Fornells, visiting La Mola cliffs, Punta Pentinat,
Cala Tosqueta
, stop at Es Macar de Sa Llosa for have a soft drink and come back.
Lenght: 1 hour.
Activities can be done in the same day or in different days.
If you are not decided yet and you have some doubts, call us without engagement!
Activity includes
Snorkeling in the marine reserve:
Skeeper/snorkeling instructor
Soft drink
Snorkeling gear
Insurance
Jet ski:
Life vest
Instructor
Insurance
What do you need to do the activity?
Swimming suit
Cap
Solar cream
Camera, waterproof better
Dates and times
Snorkeling in the marine reserve: 15:30 - 17:00H

Jet ski: all days from 10 to 17:00H
Where is the activity done?
North coast of Menorca