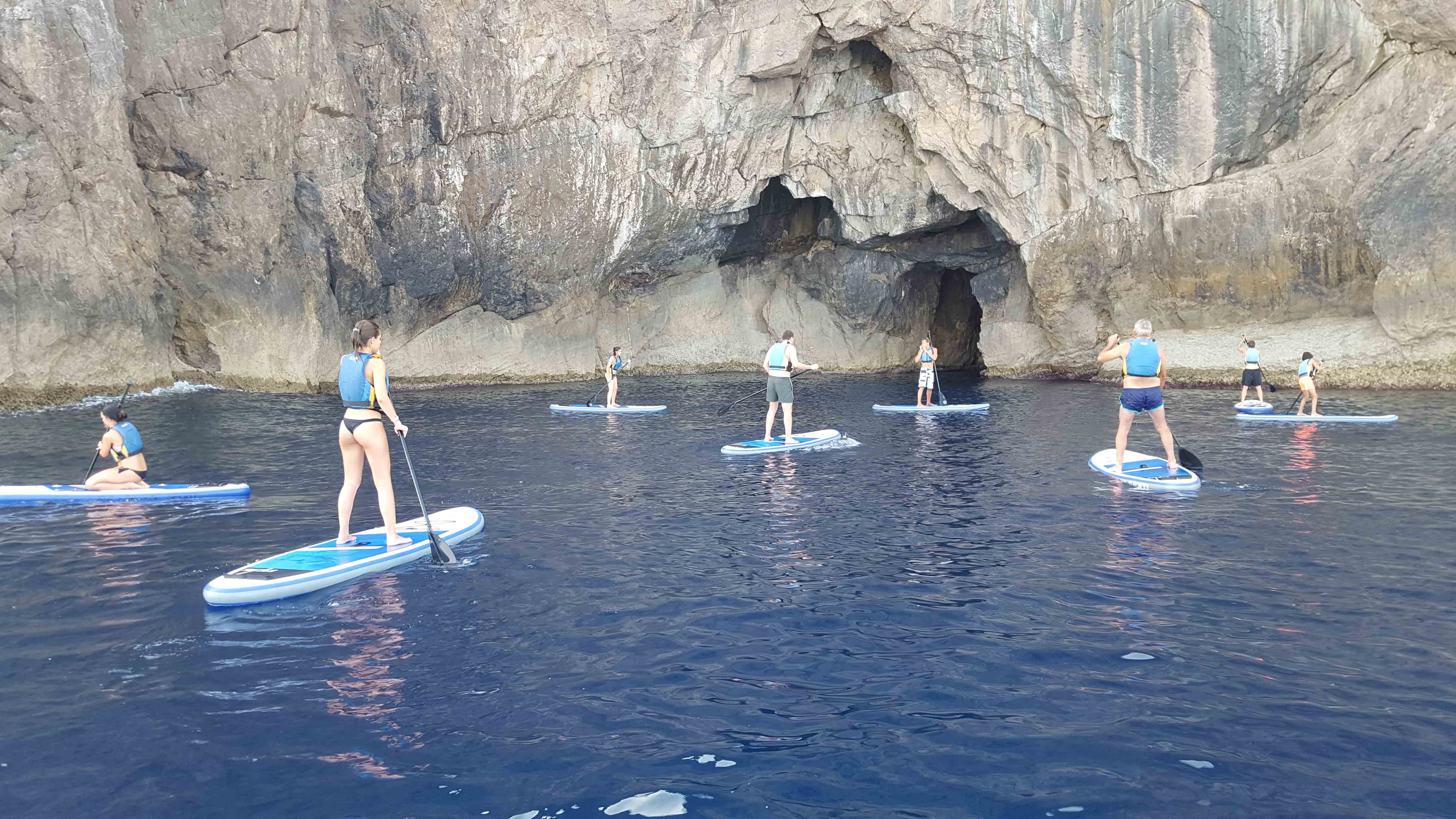 Menorca is one of the most spectacular places in the Mediterranean to paddle surf - stand up paddle, the great beauty of its coasts and its level of conservation make Menorca a delight when it comes to paddle surfing.

Sailing paddle surf is quite an experience, when standing on a board you have a unique perspective on the seabed and the environment you are visiting.

Paddle surfing is a very complete sport, it stimulates balance and exercises every last muscle in your body.

If you come to Menorca be sure to try this sport.