Pack diving beggining session and kayak caves route + snorkelling session in the marine reserve
North coast of Menorca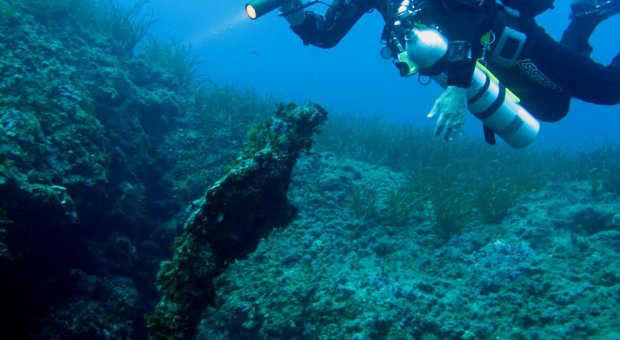 If you are a sea lover, those are two activities you can not miss during your holidays in Menorca.

2 activities pack:

Initiation diving session

Diving directly into the sea, swimming like if your are one more fish. You will enjoy diving in the better place to do it in Menorca, the north coast.
You don't need licence or previous experience.

Duration: 2 hours.

Kayak caves route + snorkelling session

Leaving fom Fornells harbour, we visit La Mola cliffs, the cave of Las Imágenes, we do a snorkeling session inside the cave Del Inglés. Then, we stop at Islote de Tirant (marine reserve) for a second snorkeling session and we visit the virgin beach of s'Arenelet for a break, a dip and have a drink before to come back.

Duration: 3 hours.

Activities can be done in the same day or in different days.

Activity includes
Beggining diving session All equipment nedeed to do the activity Instructors Transfer by boat Insurance Kayaking + snorkelling Kayak, paddle and life vest snorkelling gear, Soft drink Instructor Insurance
What do you need to do the activity?
Swimming suit Solar cream Cap Water Camera
Dates and times
Diving baptisms, every day from 3 pm until 5 pm.

Kayaking + snorkelling, departures every day from 10 am until 1,30 pm and from 3,30 pm until 6:30 pm.
Where is the activity done?
North coast of Menorca